<<< Back to Insurance Companies
brands truck insurance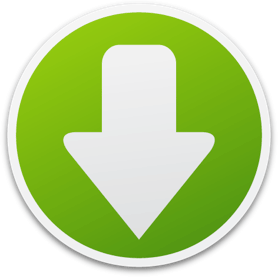 Download Brochure
Brands Insurance Agency has been serving the trucking industry since 1968. We are a
true independent agency
that specializes in livestock & truck insurance, enabling us to provide
competitive rates
and
superior customer service
.
Our office is dedicated to earning each customer's business. We know the importance of timing in the trucking industry and have tailored our operations to maximize efficiency and customer service.
Certificates are issued INSTANTLY and can be ordered online
A live person always answers with no voice mail or hold time during business hours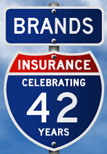 At Brands, each claim is treated as if it were ours. We walk customers through the claims process and help them get their fair compensation no matter who was at fault.
24 HR Emergency Hot Line
Unsurpassed Claims Assistance
Our extensive safety program helps our customers stay DOT compliant and prevent accidents from happening, lowering their rates and down time, and increasing their bottom line.
FREE safety materials: posters, stickers, flyers, accident kits, driver qualification files, maintenance folders and more
FREE safety seminars & consulting
We invite you to contact a friendly representative for a no obligation and hassle free quote. We do the shopping for you with over 25 "A" rated insurance companies, guaranteeing competitive rates backed by the service you need.
We have excellent service
Phones answered on first ring!
Open 6 days a week
24 hour accident hotline
Online Certificates
Online Bill Pay
FREE fleet safety products!
Call today for a no obligation, hassle free quote!
800-543-7775
Great Rates!
Great Service!
Best Value.
We welcome new customers and would like the opportunity to earn your business. If you are interested in receiving a no obligation quote, don't hesitate to contact our office.
Below is a list of information that we will need to provide a quote for your company. You can fax, mail, or email your information to us.
List of vehicles
Year
Make
Type of truck
Current market value
List of drivers
Names
Dates of birth
Drivers license numbers & state
Years of experience
Date of hire with your company
The last 3 years of your insurance history (Loss Runs)
IFTAS for the last 4 quarters (Miles by State)
Upon receipt of this information we will shop your insurance with companies that we feel would be able to accommodate your company's needs at the most competitive pricing available. Give us a call and see what we can do for you.
Thanks!
Gina Childers & Bishop Burton
TRUCK INSURANCE Po Box 62267 Cincinnati, Ohio 45262
Phone: 513-777-7775 Fax: 513-777-7782 Toll Free: 800-543-7775
www.brandstruckinsurance.com